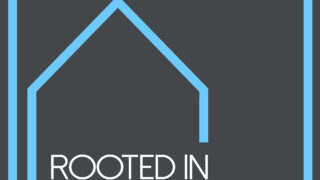 One of the groups we have been working with closely is Rooted In Homes, who are based in Bradford, Here is an update from Rooted in..
It has been a very challenging start to our Community Led homes journey, recruiting a team has been done online and over zoom (plus one wet bike ride around the wet roads of Cowling between lockdowns!) But during this time we have really grown on our understanding of the Community Led Housing movement and refined our vision.

For us at Rooted In Homes the actual house, whilst central, is not the main thing. Yes we do want to create ecologically sound and beautiful buildings, but more so than that we want to create an organisation that creates an environment and provides the tools for people to build a life that is self-supporting, community contributing and ultimately one that they are proud of. Our community of Allerton and Lower Grange in Bradford suffers with the effects of poverty, neglect and lack of vision. There is a real sense of mistrust when people come into the community and promise great things, but this is where we are different!

Rooted In Homes is a Community Led Homes project birthed out of a community led organisation that has 17+ years of track record in our community. We are known for being trustworthy and compassionate whilst having the vision to work towards bold and ambitious ideals bringing the community along with us at every step of the process.

Whilst we haven't been able to get out there and host community consultation events we have been able to work on a different strategy to inspire and engage people in this idea. Just today (19th January) we had our first site visit with Architecture Unknown, we spent 2 hours walking around the streets getting a true feel for the area to build an understanding of what community could look like and how housing can play a key part in create a sense of belonging and safety.

We have a fair mountain to climb deciding legal structures, creating business plans, securing finance and the rest, but we are moving forward and are doing it hand in hand with the community… Watch this space!
Follow us on Instagram & Facebook.

Photo of Daniel and Charlie from www.Arcitectureunknown.co.uk on a potential site.