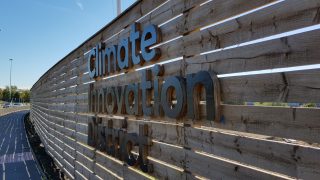 Our first lot of our eco flats at the Climate Innovation District in Leeds South Bank area are due to be ready in the next few weeks!
Our shared ownership flats are in the Aire Lofts development at Climate Innovation District. The homes have been built by Citu, combining stunning Scandinavian design with the latest sustainable technology to create beautiful homes that will radically reduce your carbon footprint. The homes are scheduled to be ready to move in mid November so now is the time to get your applications in!
The Climate Innovation District is an oasis of calm in a busy city. Down by the tree lined riverbank you could forget you were in the heart of Leeds.
Who is the Climate Innovation District for?
Households with a total income of under £80,000
People who live, work in or have a close association to Leeds
People interested in being an active part of Community-led Housing community
People who support the aims of Leeds Community Homes
You must be able to provide a £3500 bond to join the CIC
Be able to pay the service charge
How does shared ownership work?
You can buy up to 75% of the property and pay rent on the remaining part. This means you must be able to get a mortgage on the amount you purchase and you must be able to afford to pay the mortgage and the rent.
Who can apply
You can buy a home through shared ownership if both of the following are true:
your household income is £80,000 a year or less
you cannot afford all of the deposit and mortgage payments for a home that meets your needs
One of the following must also be true:
you're a first-time buyer
you used to own a home but cannot afford to buy one now
you're forming a new household – for example, after a relationship breakdown
you're an existing shared owner, and you want to move
you own a home and want to move but cannot afford a new home that meets your needs
If you own a home
When you buy a shared ownership home, you must have:
formally accepted an offer for the sale of your current home (called 'sold subject to contract' or 'STC')
written confirmation of the sale agreed (called a 'memorandum of sale') including the price and your intention to sell
You must have completed the sale of your home on or before the date you complete buying your shared ownership home.
Details of the 1 Bed and 2 Bed flats that will be available for SHARED OWNERSHIP and how to apply are on our website: APPLY NOW Climate Innovation District